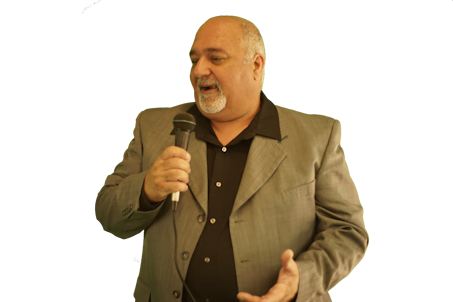 My Coaching Process
The best way to get the most from your investments is to learn a little something about them. You don't need more than the basic mechanics, so don't worry about having to learn too much. Knowing something about the people you place in key positions is also a great idea. The more structured you are, the transitions that will come as a result of growth will be easier for you.
I've heard it said too often "I don't want to grow, I like things just the way they are." Well, as you can see by the events unfolding around the world today, nothing stays the same. Change is inevitable. You will either move forward or fall backwards.
I want to begin our relationship with a crystal-clear message to all who seek success in their business. For almost a decade, my tag line has been "Your Success IS My Business." I chose to use this statement because it sums up what I do. I'm not kidding…I want to see you win, because when you win, we both win.
My process is simple
Step 1. Clean up your existing footprint.
Step 2. Create or resurrect your brand.
Step 3. Establish credibility for your brand.
Step 4. Stay consistently active to show dependability.
Step 5. Advertise only when ready and to a target audience (this is where you will save big).
A Brief History
I've been self-educated ever since I graduated High School in 1987.  My career paths led me to industries far and wide.  I've done everything from restaurant/ entertainment to insurance.  Here are a few other areas of my experience. 
Lawn maintenance & Landscape Design and Construction
Irrigation and Building Construction
Roofing
HVAC
Auto mechanics
Outside sales and client relations.
Website Design & Development
Marketing/ Branding & Advertising
and now Consulting & Coaching
Against All Odds
I started my first business when I was twenty. I didn't know much about anything back then. But, I knew I would eventually get it…and I did. It took longer than I wanted, but the delay was only due to my own stubbornness. I too, resisted change until the world changed around me.
I've always believed in advertising. If you want business, you have to put yourself out there. After the housing market crash in 2008, I took a different approach with my advertising dollars. During that time, It didn't matter how much money I would spend every month, the competition for the work was so desperate to win the jobs, businesses were pricing out their profits from their already trimmed estimates. I didn't want to play that game. So, I did something different.
In The Beginning…
I teamed up with a young and very talented guy that knew his way around the internet. He would eventually become a business partner and very close friend. Today, he is the founder and CEO of CUROTEC, one of the world's most reputable tech companies. Brian Dainis helped me reinvent myself into what I do today.
Back then, we would outsource the specialized work to the people who specialized in that area (also looking for work). The idea worked beautifully! We used my landscape construction company as a test subject, and quickly saw positive results! The best part of all is that I regained full control of my spending and my web program was becoming very strong. My reputation was also gaining strength as more people would leave reviews and/or go on camera to do a video testimonial.
The Results
In 2008, our little marketing firm was showing up organically in the Google Search engine results, by typing in the keywords "SEO Tampa." You would find us at the top in the first or second position. This is important to show just how much you can deliver. SEO is a high demand keyword and used only by optimization experts in other SEO firms. To hold the top positions organically for any length of time is impressive…to hold it for nearly 5 years tells the real story. Watch these short videos and view the results of what great leadership can do for your business.
By 2011, my landscape work was showing up in newspapers, magazines, coffee table books and other publications. By 2014, I had 2 interns fly here to Florida (from Europe) to learn my style of landscape art for college credits!
Also, in 2013, my work was going into print again.  This time in a series called Landscape Elements.  This gave me the title of International Landscape Artist. True…I didn't go to a traditional school for it, but no amount of time and tuition could substitute my experience of it all!  
The Goal
My goal is to do the same for you.  You may not want an international presence, but you can easily dominate your industry in your local market, and have enough influence to draw the best workers/ employees and customers/ clients from other markets.  This is what marketing should do for you.  The concept is quite simple: If you look more desirable, you will be perceived as more valuable.  This will create a special demand for you.  As easy as this sounds, there is a level of commitment and consistency that is required in order to achieve your full potential, but not only does your survival depend on it…so does your success.
Why Our Paths Crossed
Everything in nature happens with purpose. When we learn how nature gets things done, we can apply the same concept to whatever it is that has us stuck in neutral. Growth for a company shouldn't be painful or a daily struggle. Only you know the reality you are experiencing right now, and only you know how you truly feel about it. I fully understand what it feels like to be fed misinformation and taken advantage of too. This is exactly the reason why I decided to do what I do.
If you want to learn more about me, go here. If I approached you, I already did my homework prior to that first visit. Every great relationship starts with getting to know each other. We are all humans. We all have things in common, we all have things we admire. If you are tired of spending with little to no results, schedule some time with me and let's discuss your goals and focus on them. Because, ONLY YOU have the power to change the experience you are getting for the one you want!