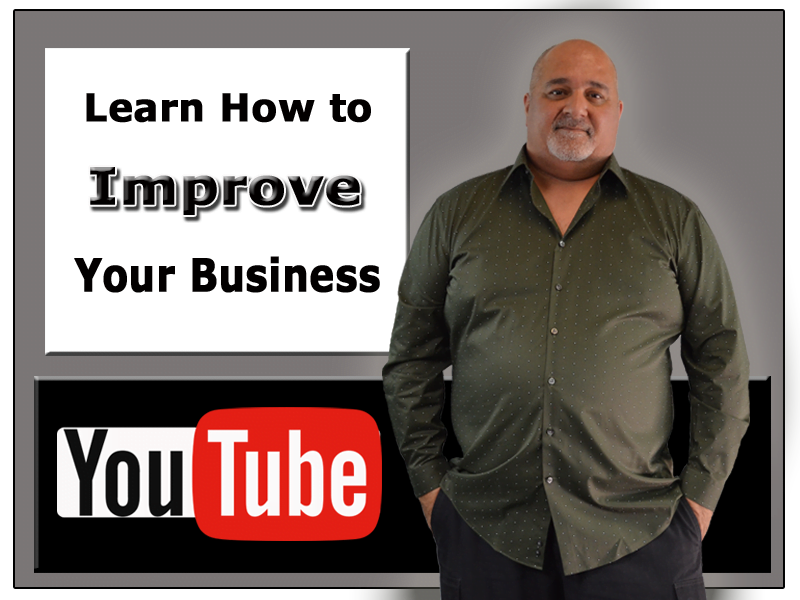 This page has some very good ideas that will help you get a deeper understanding of your business. All businesses have the same basic principals. Although, the details may vary from one industry to another, the fundamentals are always the same.
All for-profit-only businesses require more income than expenses in order to survive.
Further, they all must compete with others within their industry to win business.
Also, the one that looks the most attractive to the buyer will win their business.
These are the basics to any business. Know your numbers and bid according to your costs. Don't bid lower than someone just to get the work. You don't need to work to go broke. You will compete better with value than your price in the long term. So, the questions you should be asking yourself are: How long do I want to stay in business? And, What can I do to look more interesting than the guy on top? If you are paying to be on top, then you really need to make sure your pants are at your waist and not your ankles!
Why Is Branding So Important?
This video will help you understand the concept of marketing and the importance of being a brand instead of just another name in a sea of names. There are many other businesses doing exactly what you are doing in the same areas you are working in. Most of them advertise, some of them don't and only go on word of mouth. Others just take whatever they can that they can get.
Very successful businesses look forward to secure their future by establishing a foundation and growing their business on that. The foundation of any business starts with the brand. This video will explain the difference between advertising and marketing. Some people think it's the same, but it really isn't.
The Website Is Your Marketing Vehicle
Your website says a lot about you to your potential customers and also to those seeking employment from you. The website is a powerful tool you have at your disposal to really look attractive. Or you can choose to use it (or the lack of it) to send people elsewhere. Not everyone is going to use it, but the very best customers and potential employees want to know more about what they are getting into. Their research into your business will eventually lead them to your website.
As a business owner myself, I've managed to make improvements in my own process that has had substantial positive impact. The process is the way we conduct business. It's not a set way, by any sense of understanding. We can always improve, and we should. Improvements in the way we think, and the way we engage with our employees and customers, will result in happier employees and better quality customers. Best of all, it will attract a higher quality of professionals that seek employment. Finding good help is very hard, and in some cases close to impossible, unless you have something that quality workers desire.
Reputation Management Before Word-of-Mouth Marketing
Everyone believes in the power of Word-of-Mouth, but today your reputation can become compromised online. Whether or not you are aware of this detail, it's going on now. This video will explain this issue in fine detail. If you care about how you look to your customers on line, this video should have your attention.
Good Help Is Hard To Find?
Absolutely, if you don't know where to look or how to look. If this is what you believe, then you need to watch this video. Finding great people requires a change in the way you think. Great workers don't have a hard time getting hired. They are great workers because they have a higher set of standards than mediocrity. To find them, you have to attract them to you by how you look online. This breed of worker is well versed in the power of the internet, and uses it to maximize opportunity. You should always be open to making room for someone like this on your staff. These people are hard to come by, and hard to hold on to, if you aren't seriously looking to improve the quality of your business.
Looking To Start a Business?
The entrepreneur spirit is one that cannot be mistaken. You either have it or you don't. Some of us have always dreamed of becoming our own boss some day, but didn't know where to begin. In this next video, I interview Brian Dainis, founder and CEO of Curotec. His company is listed with other top tech companies in the world! Brian also mentioned not knowing where or how to begin either. He explains that the best way to get started is just to start. This is a great video for anyone who wants to start a business or someone who is thinking of changing directions.
The Money Mindset
We all can learn a lot from this way of thinking, and all business owners should read this book. The money mindset is a philosophy of success that can be learned. As your personal business coach, I can help you with this and many more areas that you aren't even aware need your attention.
Let's talk about your goals. Everyone in the world has problems…let's talk about solutions. Call me or just click here to book some time with me.