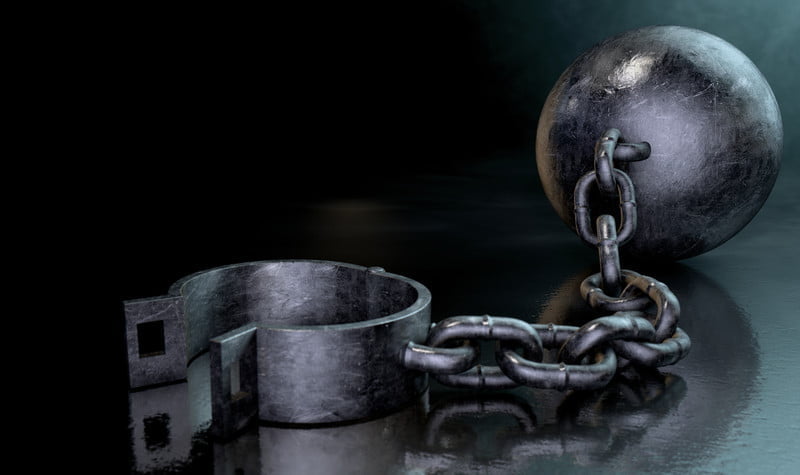 Taking Full Control Of Your Website
Having full control of your website is vital to your success. Unfortunately, not too many people fully understand this idea, and freely hand over the keys to the kingdom to a third party (without knowing the ramifications). Your best decisions will come from a position of power. Knowledge only becomes power when one fully understands and applies the knowledge for a better position.
Many small business owners that I talk to, know they have a website, but most don't have a clue how it works or what the function of it really is. When you have to go to someone outside of your company to make changes to your website, you aren't the one in control. If you don't have access to the host account but you pay a monthly fee for it, you aren't in full control.
What You Need To Know
Without full control of your website, you are at the mercy of others (who don't value the success of your business like you do. It's easy for someone with this knowledge to see why so many businesses will fail because of this. Domain control and the hosting account are very important to understand, because these are things like the title to your car or the deed to your home. You may live in your home and drive your car, but if the bank holds these documents, they can take it from you. So, here is a crash course…
The Server is also referred to as your "Host" or host account. This is where your website is stored and available for anyone to view at any time. A server is a high-performance computer that is primarily used for storing and accessing data. It has to be high performance because it stays on until it dies.
Using a service provider like GoDaddy gives you the necessary space on their machines without the hassle or financial burden of maintaining the machines yourself. Web Hosting is part of having a website. Without a service provider, your cell phone wouldn't work either.
Where Do I Start?
Full control of your website requires full control of the host account. Setting up your server is a necessary step to this process, but it comes with some up-front costs. Over the years, I have tried many hosting options. I use GoDaddy, because of their 24/7 support. If you set your server up correctly, you will have complete control and still have the technical support from their end to work through any issue. And best of all…that help is available anytime every day!
Here is what I recommend to get started:
Your Host account:  Economy Hosting with Control Panel: If you are only going to use one website with little traffic (less than 10K visitors/ day), this will work fine to start.  As you get more traffic, you may consider upgrading to another service provider anyway.  This is also why WordPress is a good fit (You will own the website, its database, and all site assets) so, if you need to move it over to another service provider, you can.
SSL Certificate is now necessary for all websites.  A while back, it was only used to encrypt data on Ecommerce websites to secure credit card information and other sensitive data.  Recently, Google made it a requirement for all websites.  Unsecure websites are not only vulnerable to attack, but also, can trigger most anti malware/ antivirus software on many devices, making your website inaccessible to the end user. This isn't good for you or Google, and you will be penalized by Google for your carelessness.  GoDaddy offers a service to do the install for you and manage it.  Otherwise, we need to get someone to do that and deal with everything as it comes… my advice: You will pay either way.  Go with less pain.    
GoDaddy offers a Security Essentials package.  This deals with malware protection if your website ever gets hacked.  They do the cleanup and get Google to restore your listing (because if Google bots scan a virus or something they deem as malicious; your listing will be removed).  Having this tool is worth every bit of what they ask if you ever find yourself under attack.  Think of it as sinkhole insurance.  You hope you never use it, but it feels good knowing you're covered.
GoDaddy also offers a Website Back Up service.  This does automatic back up of every page on the site, the assets pool (media library) and everything in your database (the brain of your website).  This protects everything.  You can go in and do a manual backup from the Control Panel, but having overlap is a good practice to follow, if you want good web security.
Other Options
There are many other services you can add to this like a Firewall. This won't allow anything malicious to ever breech your website. Most websites are on shared servers. This means your website is on the same hard drives, and in the same machines as many other websites. Hackers aren't going to target your website unless you are news worthy. Hackers target the servers you share with tens of thousands of other websites. One attack can bring down several thousand sites at one time. This makes a Firewall something to consider.
Outside of this list, there are many other services available, but these tools I mention above is a good start, and may work for many years to come. Your best deals are going to be purchasing multiple services for multiple years. If that isn't going to work, you can go with the basics and add as you go. I will help you negotiate the best price so you will always get a better deal than attempting to make the purchase by yourself.