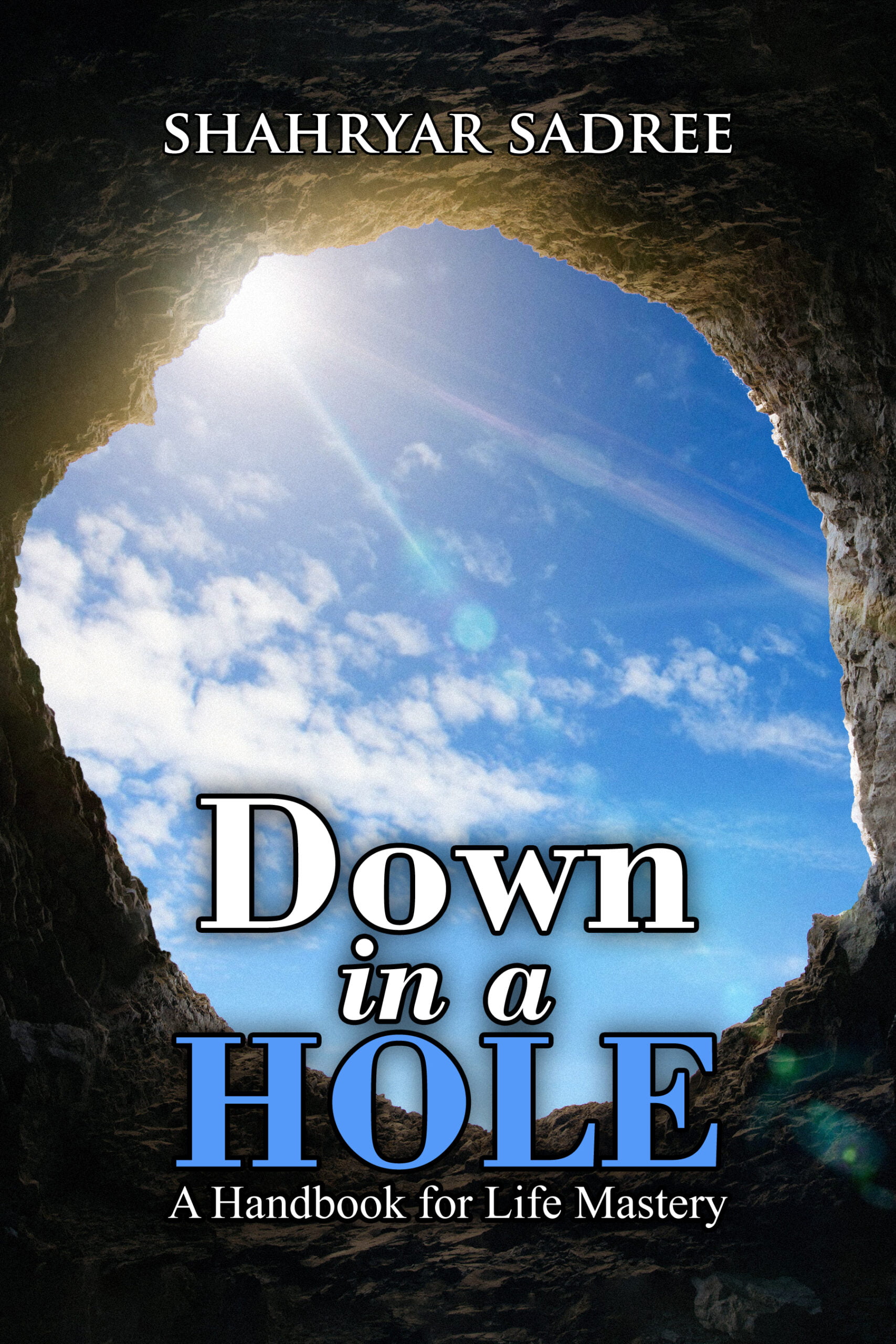 Down in a Hole
Down in a Hole is the new book coming soon from author, Shahryar Sadree. He has always said that You Have More Power Than You Will Ever Know…inside this book he explains the how! Watch this video as Peter G interviews the author.
Thinking is a skill that isn't taught in any school. We are often told what to think, but never how. Most people don't know the difference between the brain and the mind. Because of this little misunderstanding, finding yourself Down in a Hole is a common point of view for a lot of people. The mind is the operating system that controls every aspect of human life. Master this remarkable software and you will master every area of your life all at once!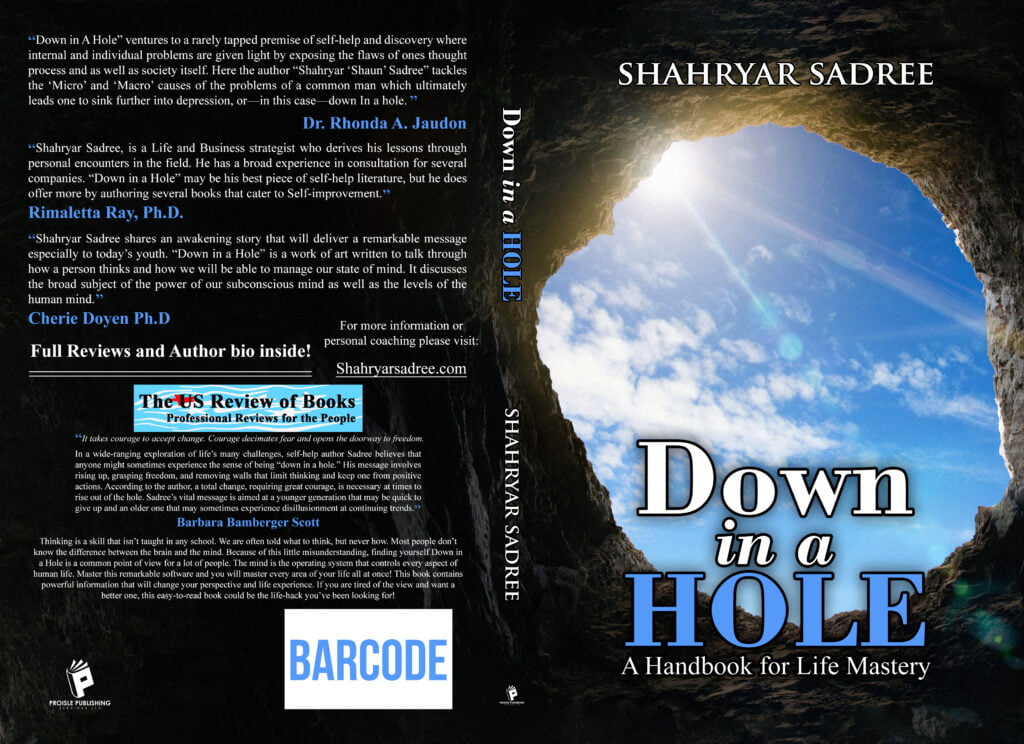 This book contains powerful information that will change your perspective and life experience. If you are tired of the view and want a better one, this easy-to-read book could be the life-hack you've been looking for! Be the first to get your copy, and download a PDF copy of Shahryar's first book, HIGHER POWERED, absolutely FREE!! Click here for your FREE PDF!
Book Trailer Videos
Click on the following videos to get a peak of what you can expect from this book!